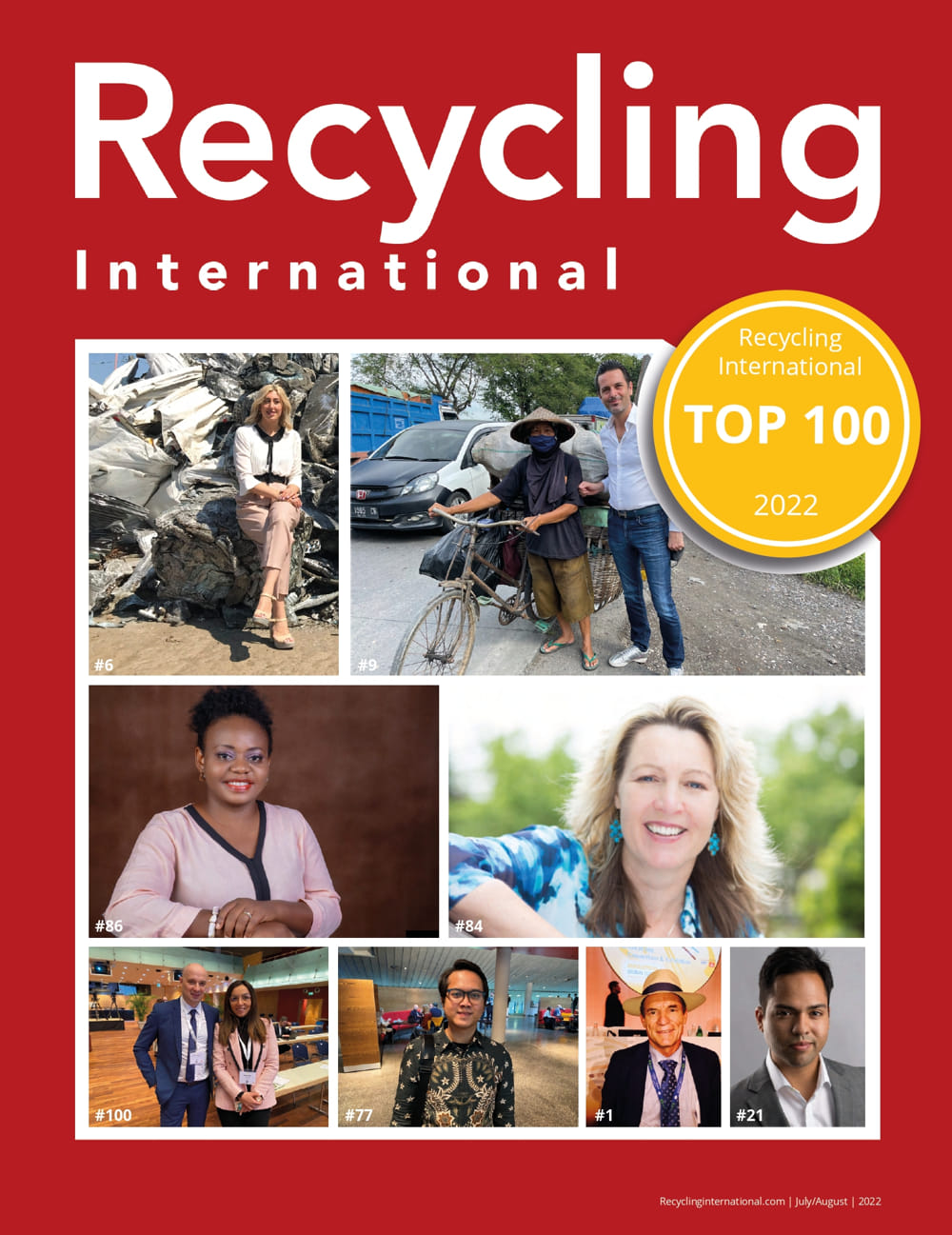 This is amazing news! Bartosz Kubicki and Elektrorecycling company have been ranked 5th in the international ranking of companies in our industry published by Recycling International.
Recyclers from South Africa, Serbia and Switzerland to Singapore can be found on the Top 100. The five most represented countries are the USA (20), UK (13), Belgium (8), Germany (8) and The Netherlands (7).
As the organisers described in the summary of the ranking:
Barely a month goes by without the owner of Elektrorecykling announcing a new project or solution to tackle complex materials or to boost his business. The company reports 'double digits annual growth in volumes in all streams between 15 to 20% only two years after volumes shrank 50% in the pandemic. During these hard times, the entrepreneur found time to think of others and he became involved in a project to provide laptops for schoolchildren. Kubicki has recently invested EUR 5 million in smart tech for granulating plastics and another EUR 7 million will be pumped into a second new line next year. He is sees great opportunity in polymers and solar panel recycling and has announced expansion of a new branch in Poland.
This is a huge accolade for our company! And it would not have been possible without hard work of the entire Elektrorecycling #team! Thank you!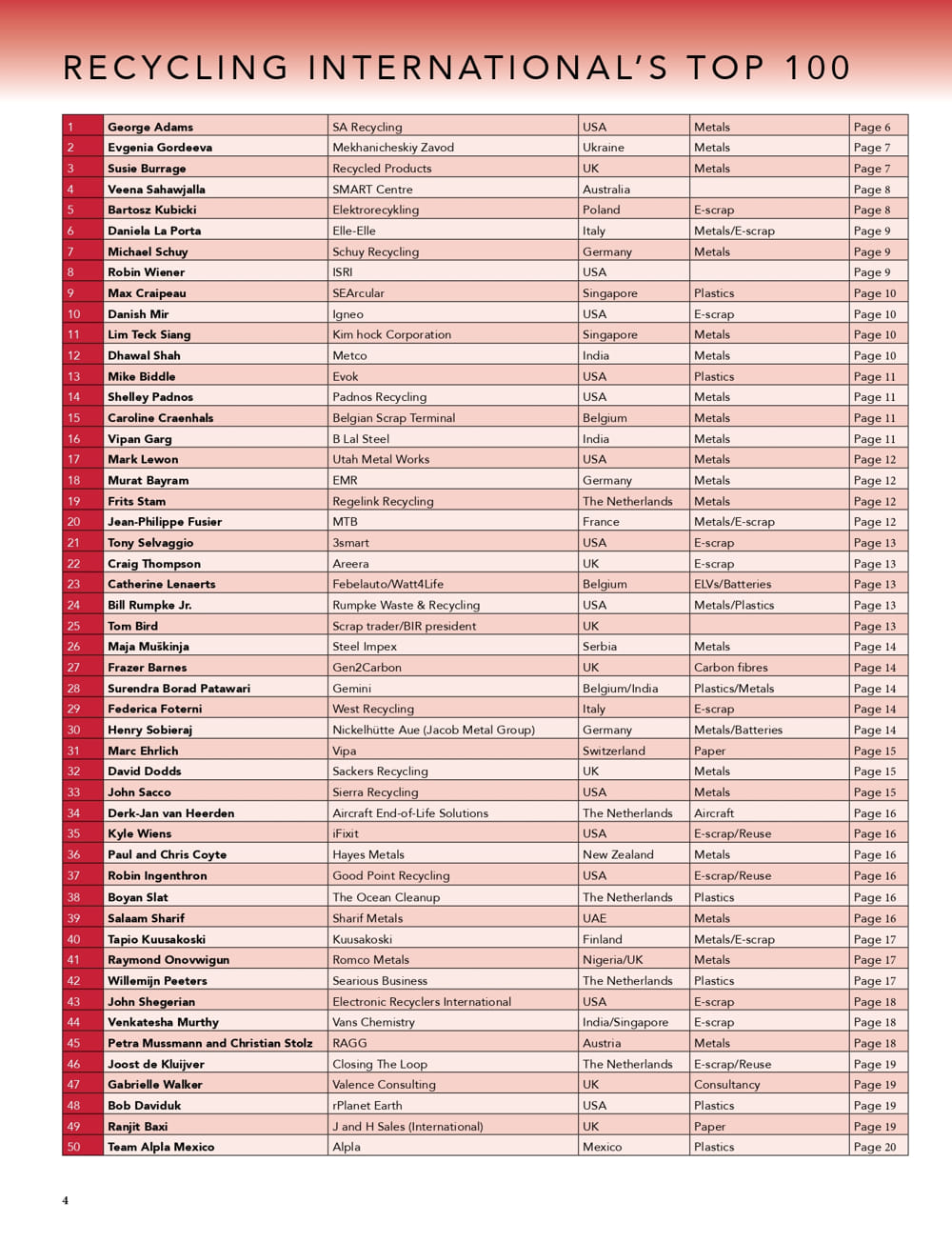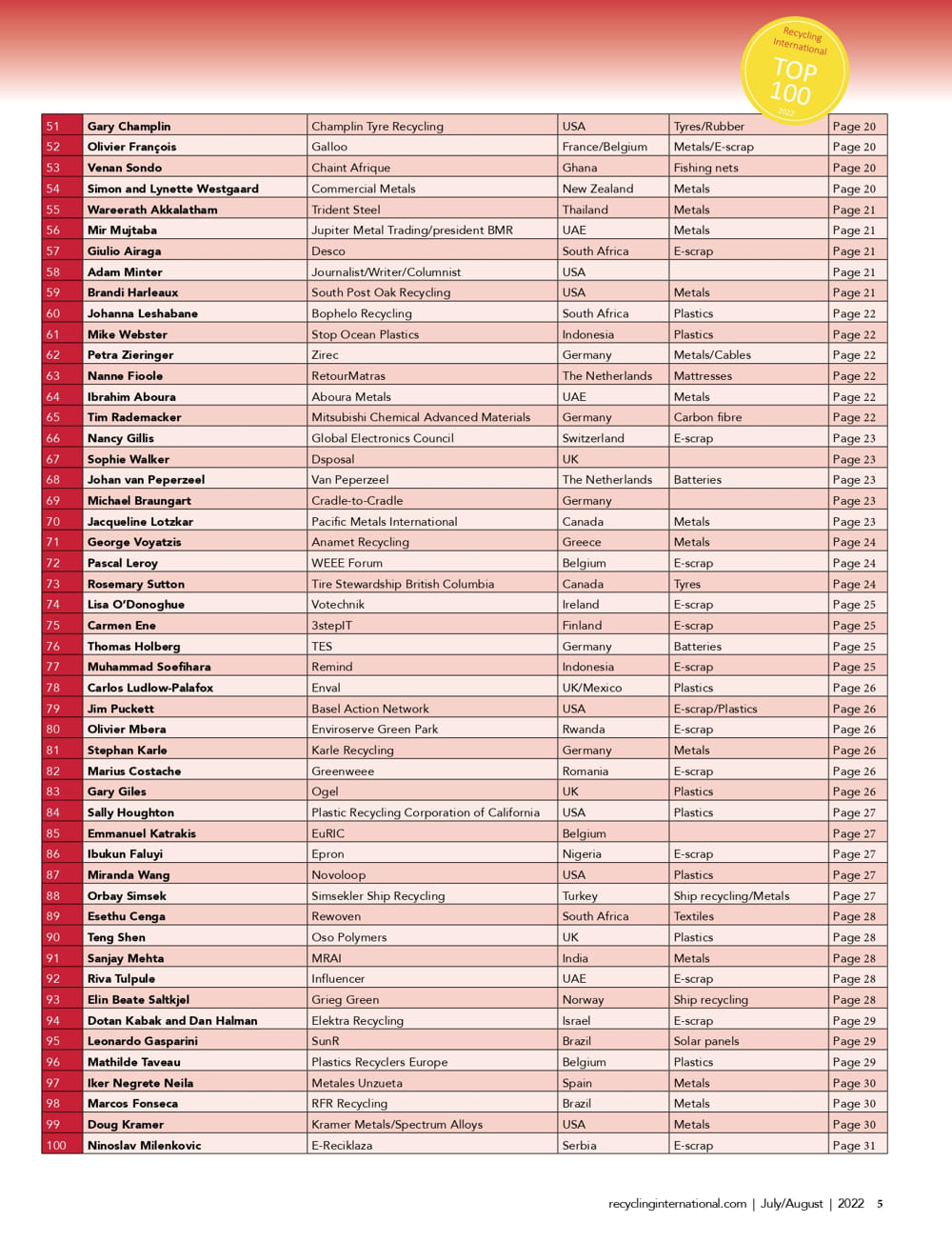 Please find out more at: https://recyclinginternational.com/business/its-time-whos-featured-on-the-top-100/49908/