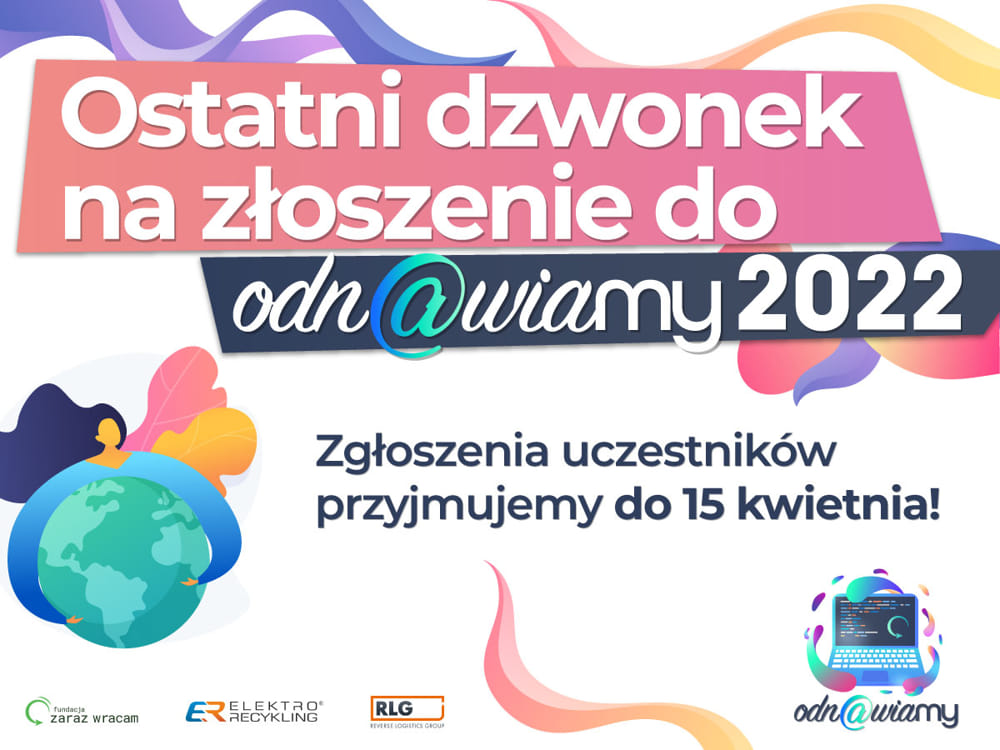 Elecotrorecycling once with RLG Poland and our Foundation I will be back soon co-organizes the ODN@ WIAMYcampaign.
WE ONLY ACCEPT APPLICATIONS FOR 2 MORE DAYS!
If you have equipment in your company that you no longer use and you want to take part in an action that popularizes activities with a reuse profile, acting for a noble purpose - REPORT YOUR PARTICIPATION!
CONTACT - PARTICIPANTS OF THE EVENT:
Monika Wyciechowska
e-mail: monika.wyciechowska@rev-log.com
Mobile +48 535 502 149
We are also constantly looking for social partners who would like to become beneficiaries of the action and receive computer equipment from us. IF you are A foundation, association OR common room that works with children and youth - CALL and REPORT YOUR SPOT!
CONTACT - SOCIAL PARTNERS:
Julia Kasperczak
e-mail: j.kasperczak@zarazwracam.pl
Mobile +48 533 435 833